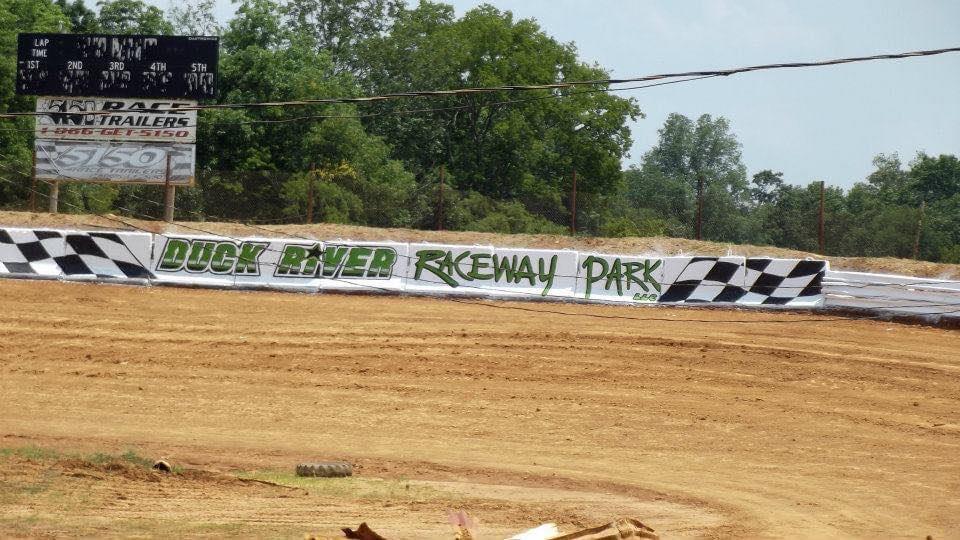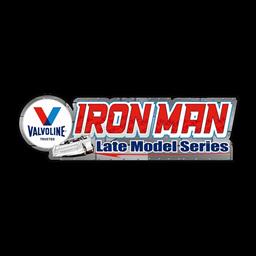 5/4/2022
Iron-Man Late Model Series
---
Valvoline Iron-Man Late Model Southern Series Deep Fried 75 at Duck River Raceway Park Now Goes November 3-5
SOMERSET, KENTUCKY (May 4, 2022) – The Valvoline Iron-Man Late Model Southern Series and Duck River Raceway Park in Lewisburg, TN would like to announce a change in the date to the Deep Fried 75 that had originally been scheduled for October 27-29. The event will now take place the first weekend of November with the dates of November 3-5 now in place.
The date of the event was pushed back one week due to a conflicting date with the All-American 400 at Fairgrounds Speedway in Nashville, TN right up the road.
The Deep Fried 75 will now be contested on November 3 through November 5. On Thursday November 3, there will be an open practice for all divisions that will be in competition during the Deep Fried 75 weekend. On Friday November 4, there will be time trials and heat races for the Valvoline Iron-Man Late Model Southern Series competitors that will see the top four finishers in each heat race event earn money for their efforts (1st-$300, 2nd-$200, 3rd-$150, 4th-$125). The Deep Fried 75 weekend will conclude on Saturday November 5 with B-Mains and the Deep Fried 75 main event that will pay a record to win purse for the event of $20,000 to win.
Duck River Raceway Park is located at 1100 Haskins Chapel Road in Lewisburg, TN 37091. For more information about Duck River Raceway Park, phone (931) 685-1009 or visit the track's webpage at www.duckriverracewaypark.com or by liking Duck River Raceway Park on Facebook.
For more information on the Valvoline Iron-Man Late Model Series, please call series promoter Chris Tilley at (828) 361-5981 or by visiting the tour website at www.IMDIRT.net or by following Iron-Man Series (@CTPROMOTE) on Twitter or liking Iron-Man Racing Series on Facebook.
The Valvoline Iron-Man Late Model Southern Series and Brucebilt Performance Parts Iron-Man Open Wheel Modified Southern Series would like to thank the following sponsors and marketing partners for their support of the 2022 racing season: Valvoline, Zerex by Valvoline, Brucebilt Performance Parts, Hoosier Racing Tire, E-Z-GO, Sunoco Race Fuels, Bazell Race Fuels, DirtonDirt.com, MyRacePass, FloRacing, XS Power Batteries, Vic Hill Racing Engines, American Racer Tires, Keltner Contracting, TW Taylor Trucking, Earnhardt Technologies Group, Swafford Signs, KY Clutch, Brown Haven Homes, Knowles Race Parts and Bodies, Coosa Heating and Cooling, SFP Performance Systems, KND Safety, Chattanooga Valley Auto Parts, Race Clean, Denby's J&J Construction, Advanced Transportation, Lowe's Tows, Reno's Roadhouse, and Racetrack Safety Initiative.
About Valvoline™
Valvoline Inc. (NYSE: VVV) is a leading worldwide marketer and supplier of premium branded lubricants and automotive services, with sales in more than 140 countries. Established in 1866, the company's heritage spans more than 150 years, during which time it has developed powerful brand recognition across multiple product and service channels. Valvoline ranks as the No. 3 passenger car motor oil brand in the DIY market by volume. It operates and franchises approximately 1,400 quick-lube locations, and it is the No. 2 chain by number of stores in the United States under the Valvoline Instant Oil ChangeSM brand and the No. 3 chain by number of stores in Canada under the Valvoline Great Canadian Oil Change brand. It also markets Valvoline lubricants and automotive chemicals, including the Valvoline High Mileage with MaxLife technology motor oil for engines over 75,000 miles; Valvoline Advanced Full Synthetic motor oil; Valvoline Premium Blue™ heavy-duty motor oil; Valvoline Multi-Vehicle Automatic Transmission Fluid; and Zerex™ antifreeze. To learn more, visit www.valvoline.com.
Back to News