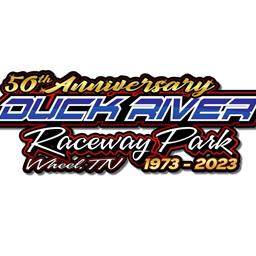 5/16/2023
Duck River Raceway Park
---
Dirt Car Show at Victory Fun Park!!!
Saturday, May 27th from 12pm-3pm
We invite everyone to join us for prizes, games, food trucks, and vendors!
Victory Fun Park will be open for mini golf & batting cages!
Victory Fun Park has requested this be a car show for dirt cars only to promote the Duck River Raceway Park Memorial Day Special on Sunday for the $10,000 to WIN Super Late Model event! No entry fee, and all classes that race are welcome to attend!
If anybody is interested in setting up to be a vendor or food truck, please message us on the track page so Chelsie can send over the details!!
If your business is interested in donating for prizes and giveaways you can also message the track page!!
---
Submitted By: Russell Boothe
Back to News