Watch Wheel To Wheel Excitement
.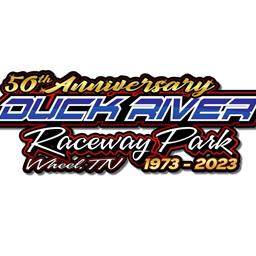 12/28/2019 - Duck River Raceway Park
Shelbyville, TN
Rules Meeting
Hello Everyone,
We will be holding a Rules Meeting on Saturday, December 28, 2019 for anyone that is planning on racing these classes, you will need to attend. The meeting will be held at Bob Harris' office located at 201 Anthony Lane Shelbyville, TN 37160, not at the track.
Below are listed the classes and times.
Limited Late Models: 11:00am-1:00pm
602 Crate: 11:00am-1:00pm
Pure Pony: 1:00pm-2:00pm
Rookie Pony: 1:00pm-2:00pm (will discuss age limit at meeting for this class)
*Also, if you have not renewed your pads, they will be available for others to rent.
1 pad: $200
2 or more pads: $150 each
If you plan on renewing or renting, please bring payment to 201 Anthony Lane by December 31,2019.
If you have any questions, please do not hesitate to call or email.
phone: 931-685-1009
email: preferredsandblastingllc@yahoo.com
Thanks so much,
Duck River Raceway Park